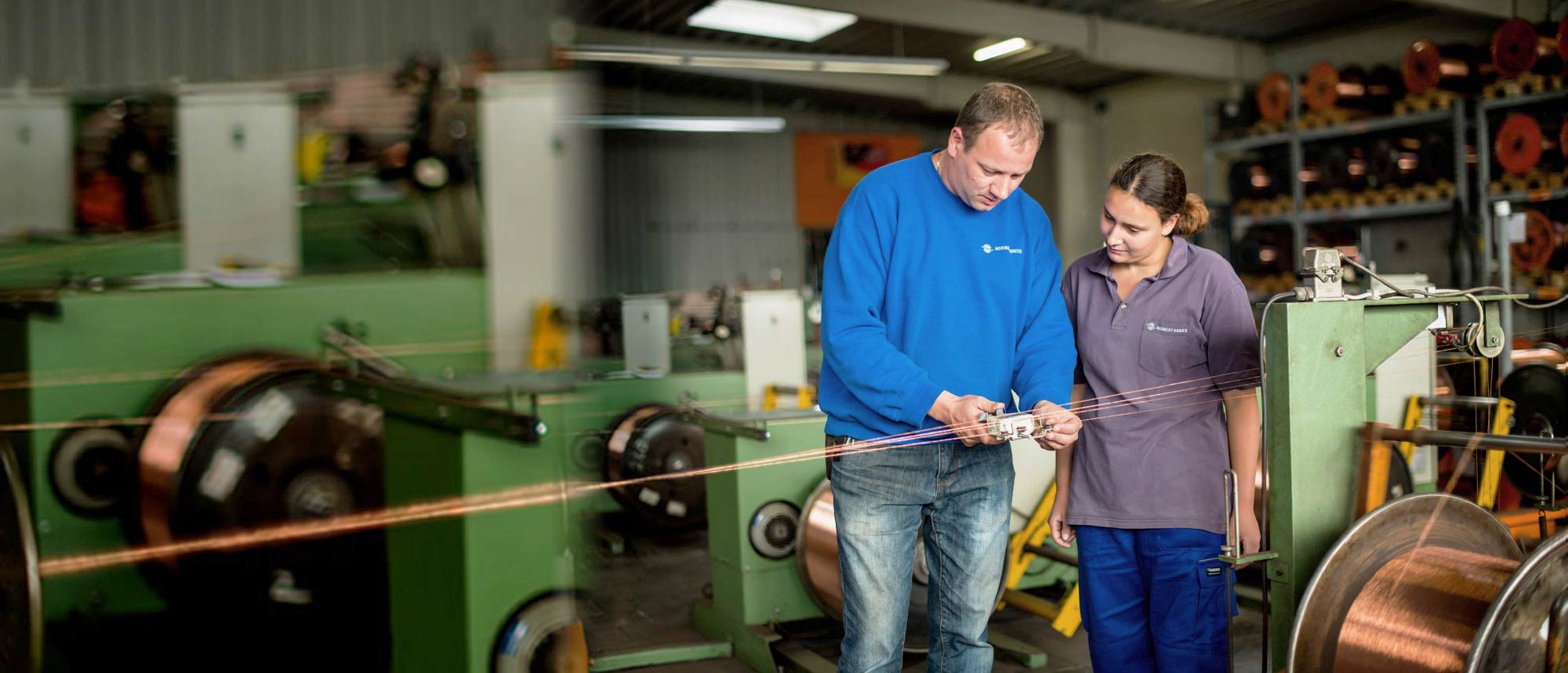 Apprenticeships – the occupational future of young people is close to our hearts.
Apprenticeship
Send us an application.
Norbert Kordes sets high value on giving young people a solid training to open doors for their occupational future.
If you are young, dedicated and reliable and are interested in an apprenticeship, contact us to see what openings we currently have.
Norbert Kordes offers training for the following occupations:
Industrial clerk
Electronic technician in production engineering
Machine and system supervisor
IT specialist
Mechatronics engineer
Industrial mechanic
Electrical engineering specialist
Get in touch with us.
If you have any questions or would like to proactively apply for one of our apprenticeships, please get in touch with us.
Norbert Kordes
Kabel und Leitungen GmbH u. Co. KG
Bleichstraße 63
D-37170 Uslar-Sohlingen
Contact
Rainer Wendrodt
Tel.: +49(0)5571.9205-29
Fax: +49(0)5571.9205-99
karriere@norbertkordes.de